Some kind words from our 25+ Albuquerque tennis players
(80,236 + nationwide)
Member Since 09/16/07
ChiTown is a great way to improve your tennis game by playing lots of matches with players of varying skill levels.
D. Salvatore
ChiTownTennis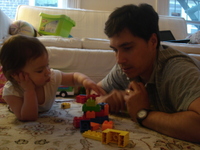 Member Since 08/13/08
I had the most fun ever playing today. Its great to meet so meet so many players who love the game as much as I do!
R. Del Vecchio
TennisNorthEast